Connexion IoT Showcase Attendee
May 11, 2018 @ 8:00 am
-
6:00 pm
The Connexion IoT showcase brings together local influencers, industry thought-leaders, innovative companies and early-stage startups all working to further explore and harness the power of IoT. Hosted between the Chicago Connectory and 1871, the showcase will include: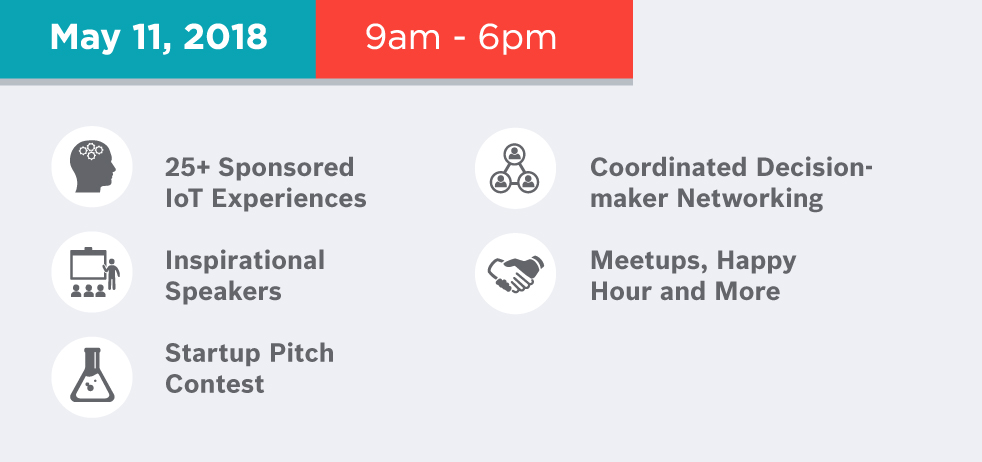 Connexion IoT – Overview
By 2020 annual revenues for Internet of Things (IoT) solutions are predicted to exceed $470B (Bain) with over 30.7 billion connected devices (IHS) in the market. IoT is quickly impacting every aspect of our businesses and our lives. Join us on May 10 and 11 for the opportunity to be inspired, meet new partners, engage new customers and claim your spot as a contributor to the rapidly growing Midwest IoT ecosystem!
Main Exhibition – May 11 – Chicago Connectory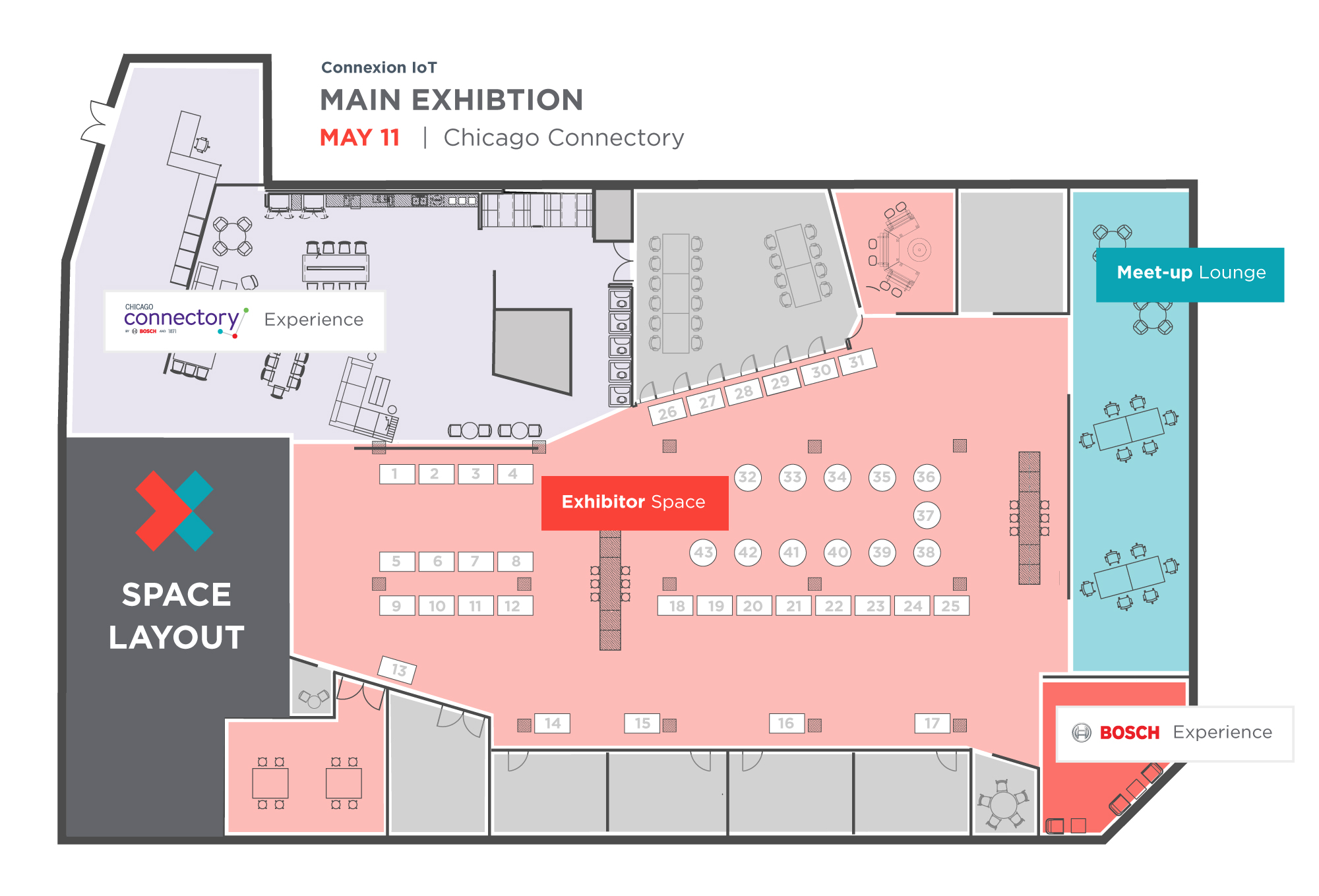 Thought-leader Speaker Series – May 11 – 1871 Main Auditorium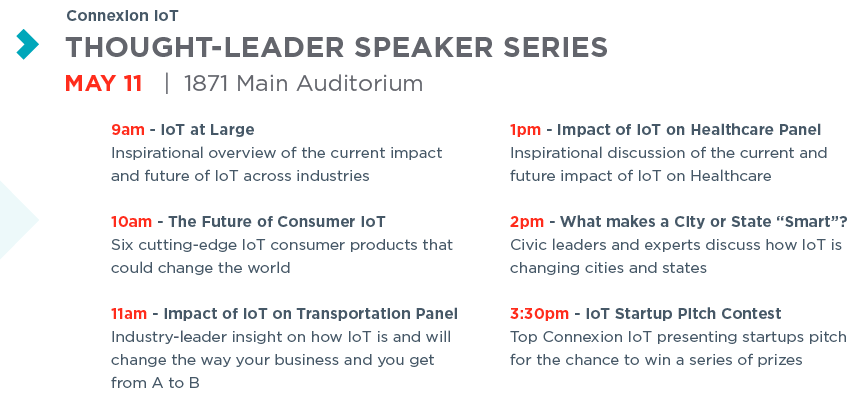 For more information please contact michael.blumenthal@us.bosch.com!